Meet the board
The HSP Board comprises volunteers with diverse skills, experience and backgrounds.
The HSP Board comprises volunteers with diverse skills, experience and backgrounds linked to the objectives set out in the HSP Strategic Plan 2022-27. The board plays a vital function – to provide strategic direction and oversight, and support the staff team to achieve the Partnership's mission: Working strategically and collaboratively to improve the lives of the people of Hertfordshire, by using the power of sport and physical activity to tackle inequality and disadvantage. The Governance section includes all the main governance policies.
Gobi Ranganathan
As a recent addition to the Executive Board, Gobi's sporting involvement has been ongoing since his early days at school. As a Para-Swimmer at the regional and national level in his younger years, he transitioned to the competitive world of Para-Badminton.
Gobi has vast experience in sports competitive pathways and knows the attributes required to succeed. Starting from the grassroots and club level, he has gone on to represent and captain England at International level.
His achievements include a European Championship Gold medal and a World Championships Silver medal, and he was also an Olympic Torchbearer at the London 2012 games.
With fellow Para-badminton players Martin Rooke and Meva Singh Dhesi, he helped form an inclusive badminton club – Herts Toppers – who compete in an able-bodied league.
Undeterred by health issues, Gobi has overcome these hurdles and continues to compete at the highest levels of Para-Badminton.
Off the court, Gobi encourages youngsters and the disability community to join the world of Para-badminton for both social and competitive play and is a trustee of the Anders Disability Badminton Charity (ADBC).
He is also taking steps towards launching an inclusive badminton venture, "Empowerment Badminton", alongside other partners.
Mervyn Morgan
Independent Member – Chair and Safeguarding Lead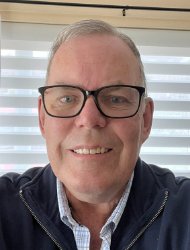 Mervyn has, for many years, worked in both the public and private sector in senior management roles with the responsibilities of looking after management teams and the associated budgets and development plans. He is currently the CEO of a National Patient Support Charity. In addition, he has over thirty years of experience working in the charity sector as a volunteer. More recently, these roles have also encompassed child welfare and safeguarding responsibilities.
Mervyn started as a volunteer with St Alban's City Youth FC – currently one of the UK's largest community clubs, with around 110 teams. His first role was as a Team Manager, moving on to various committee roles and then as Club Chairman. In 2001 the club became a registered charity to assist with its ever-growing community role, and Mervyn took on the position of Chair of Trustees. Mervyn stood down as the clubs Chair of Trustees in 2018 and 2023, and became the Clubs Hon President.
In recent years, Mervyn has project-managed several of the club's major developments, including Highfield Park (11 pitches) and the Nicholas Breakspear School 3G all-weather pitch.
On a county level Mervyn has been an executive board member of the Herts Sport and Physical Activity Partnership for the past eight years and has held the positions of both Vice-Chair and Senior Independent Director.
Mervyn was appointed Chair of the Partnership in September 2018 and is the board champion for Safeguarding.
Sharon Harrison Barker
Ex-Officio: appointed by the University of Hertfordshire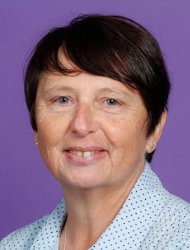 Sharon was appointed to the role of Secretary & Registrar at the University of Hertfordshire in January 2020. She was previously the Academic Registrar, Head of the Student Centre and Faculty Registrar for the Business School and has worked in various further and higher education institutions. She achieved an MBA in Higher Education Management from the University of London in 2010.
She is responsible for the management and operation of the Board of Governors and the Academic Board, compliance with University policies, regulations and procedures, legal matters of the University and its wholly owned subsidiaries, Health, Safety & Sustainability, Internal Audit, Equality, Academic Registry, Human Resources, the Office of the Dean of Students and professional staffing in general.
She is Chair of the Sport and Lifestyle Board within the University.
Hester Brierley
Independent Member - Vice Chair, Senior Independent Member (SID), EDI Lead and Marcomms Lead
Hester Brierley is a freelance communications professional with extensive experience in high performance sport – having previously worked with organisations such as the British Athletes Commission and the Faculty of Sports and Exercise Medicine.
Hester previously worked as Director of Marketing & Communications at the English Institute of Sport, joining the EIS in 2005 after several years working in communications and sponsorship roles within the corporate sector. She holds a BSc in Sports Science and is also a former lecturer and has been a proactive member of the Herts Sport & Physical Activiy Partnership Board since June 2016. Hester is also a trustee of St Albans City Youth FC.
Hester's knowledge and experience of both the private and public sector, and her engaged and supportive approach is much valued by the HSP Team and the wider Partnership.
Hester was elected Vice Chair in September 2018 and is the Board champion for EDI and Marcomms.
Annie Brewster
Independent Member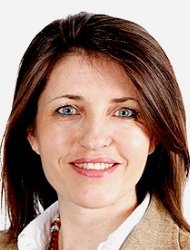 Councillor Annie Brewster has been the Chairman of Hertfordshire County Council from 2022/2023 and was Deputy Portfolio for Public Health, Prevention and Performance during the Covid Pandemic.
A past Mayor of St Albans City & District, where she was responsible for Culture, Heritage and Sport, Annie is a Patron of many charities and organisations, including St Albans City Youth FC.
In addition to being the County Councillor for Wheathampstead, Sandridge and Redbourn, Annie is a local Magistrate, sitting on the West and Central Hertfordshire Bench.
At 17, Annie won silver in the 1500m at the UK Championships and at 35 she became British Champion before winning a bronze medal in the World Championship 5km walk.
Annie is High Sheriff of Hertfordshire in Nomination 2024/25 and, as a passionate advocate for the power of sport and physical activity to positively impact on the lives of young people and in making our communities safer and better places to live and work, the theme for her year in office will be 'Sport for Good'.
Brian Worrell
Independent Member
Brian has a wealth of experience which he has gained in over forty years of working within grassroots sport. Among others, his contributions include; Chairman and founder member of Shelley Netball Club; President and founder member of the Watford Netball League; Treasurer and founder member of the Dacorum Netball Forum; and past Chairman of the Herts Netball Association (HCNA). In addition, Brian has held England Netball roles that included NGB Officer, publicity officer, National Council and has sat on various ad hoc committees and working groups.
Apart from Netball, Brian's main outside interest is horse carriage driving and he is a member of the British Driving Society. He is also a member of the Hertfordshire Local Access Forum.
He has played badminton, golf and table tennis. Over the years he has helped nurture an impressive network of similar minded people who deliver sport and physical activity across all sectors and age groups.
Jonathan Mather
Independent Member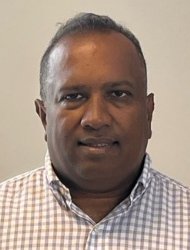 Jon has worked in both the public and private sector in senior manager roles within the IT sector, an Agile Delivery Manager and Cisco engineer/Software developer with a diverse skill set with experience ranging from digital product development to IT project management and business analysis.
Jon coaches cricket at various Hertfordshire schools promoting exercise and healthy living to include all ages and abilities. He is currently head coach at North Mymms Cricket Club, at the University of Hertfordshire and a lead coach with London Schools Cricket Association. Cricket is a sport Jon has loved playing since he was a child and being able to introduce and help those in the local community to play sport has given him great satisfaction. Jon has won multiple accolades including Hertfordshire County, Sky Sports and also Welwyn Hatfield Borough Cricket Coach of the year. Jon has been playing at North Mymms Cricket Club for over 30 years and still represents Hertfordshire County team.
Jon has tirelessly raised money for improved facilities for his local community club and in 2021 Jon received a Civic Award from Welwyn Hatfield Borough for his work within the community.
Jon was honoured to be invited to join the Herts Sport & Physical Activiy Partnership Board and is looking forward to helping them achieve their outcomes
Louise Smith
Independent Member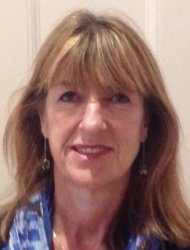 Her advocacy for how sport and physical activity changes lives and her practical approach have brought Louise to the forefront of the local parkrun circuit as the Regional Ambassador for Hertfordshire and Bedfordshire and Co-Event Director at Panshanger parkrun in Hertford.
From her time running a City of London Search and Selection business, she developed strong marketing skills and the ability to create relationships that empower others. She is a magistrate on the Bedfordshire Bench and has recently become a Trustee of the charity Ukrainian Sponsorship Pathway UK. Louise's other involvement in sport includes being Vice Chair for Garden City Runners, skiing regularly and a love of running that has allowed her to raise over £12,000 for the British Heart Foundation from running two marathons.
Louise Savory
Ex-Officio: appointed by the Hertfordshire County Council
Hilary Shade
Ex Officio: appointed by HACO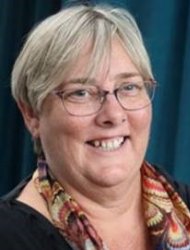 As a member of the Herts Association of Cultural Officers (HACO), Hilary is an ex officio member of the Board, representing Hertfordshire's local authority Chief Officers for Sport, Leisure and Culture.
As the Head of Partnerships and Community Engagement at Hertsmere Borough Council, Hilary has extensive knowledge and experience of the public sector and the important role played by local government in support of the local sports and physical activity infrastructure.
Hilary was instrumental in establishing the Arsenal Football Club Section 106 arrangements with Hertsmere Borough Council which sees an extensive community programme delivered by the football club, as well as funding for the council's sports development service.
Her council's 'We Can She Can' women and girls project, funded as part of Sport England's Community Sport Activation Fund programme, has attracted regional and national interest for the way it engages with hard to reach groups and optimises use of local spaces, including local parks.
Jordan Williams
Independent Member
David Connell
Ex-Officio: appointed by the University of Hertfordshire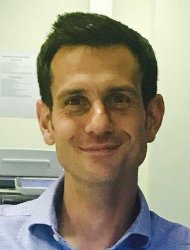 David is the Director of Sport at the University of Hertfordshire, and is responsible for increasing participation and reducing inactivity for staff and students. David works closely with a range of sporting partners in Hertfordshire, from small clubs to professional sports clubs, to ensure that sporting opportunities are maximised.
---
Sign up for our Quarterly Funding Newsletter…
Receive the latest funding opportunities to your inbox.
---