First Sport Welfare Officer in the country
We are delighted to announce the appointment of the first Sport Welfare Officer in the country, Joe Gamble.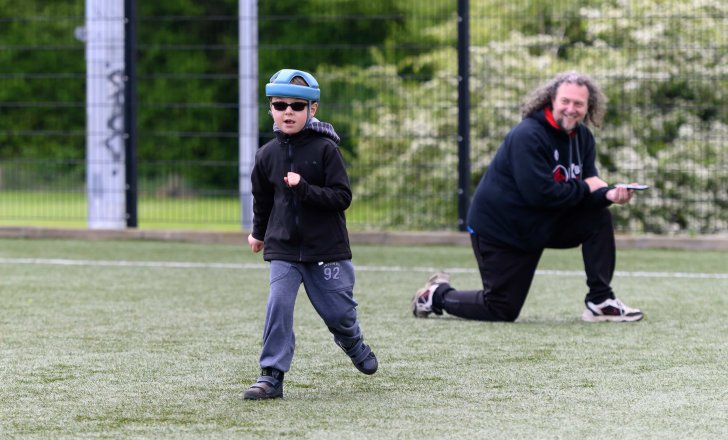 Joe, who has been with the partnership for 18 months in a variety of roles, started his Sport Welfare Officer role last week following a recruitment process, the first of 63 officers being employed across the country thanks to new investment from Sport England.
The new national Sports Welfare Officer network is being created to support National Governing Bodies (NGBs) and local clubs to promote good practice and safe sport for children, young people and adults on a local level.
Partnership Director John O'Callaghan said "Within Hertfordshire, there is a thriving sport and physical activity community with over 2500 clubs offering thousands of people the chance to participate in and enjoy their chosen sport. There is a huge amount of great work taking place already to ensure those opportunities are safe and well-governed. Joe's role will build on that solid foundation, helping to support NGBs, clubs and organisations to promote a healthy, safe and welcoming environments".
Andy Taylor, CEO of the Active Partnerships National Organisation said;
"We are really pleased to see the progress made on developing the Sport Welfare Officer network. We welcome this important milestone with Joe becoming the first person to be appointed into these vital roles.

"We want to make it easier for everyone to enjoy an active life and to experience the enjoyment and benefits that being active can bring . We also believe the needs, expectations and safety of participants should come first when it comes to the design and delivery of every activity. That's why we're working to support organisations and associations, including national governing bodies of sport, to safeguard children and adults."
The Sport Welfare Officers will add capacity and expertise to the existing safeguarding work of NGBs and Active Partnerships. They will also help further strengthen safeguarding in local clubs, looking at how policies and procedures are cascaded and helping share good practice, bringing those from different sports together. They will work closely with other Sport Welfare Officers, National Governing Bodies and wider organisations, connecting people working on welfare and safeguarding, both inside and outside sport.
A national steering group led by Sport England involves Active Partnerships, NGBs, NSPCC's Child Protection in Sport Unit and Ann Craft Trust has been co-designing and developing the work of the officers.
For clubs and organisations wishing to contact Joe, please email j.gamble2@herts.ac.uk
Sign up for our General Newsletter...
Receive the latest updates to your inbox.
---
Sign up for our Quarterly Funding Newsletter…
Receive the latest funding opportunities to your inbox.
---
Funding Newsletter
Our Funding Newsletter keeps you up to date with all the latest news and funding pots available.
---
Get in touch…
If you have a generic question please email the Herts Sport & Physical Activity Partnership team: hspinfo@herts.ac.uk