Saracens and Moving More
The Moving More activity finder is a platform that uses open data to host thousands of activities across Hertfordshire.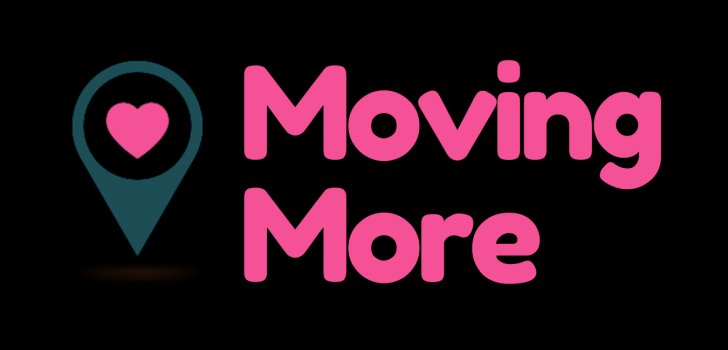 Introduction
The Herts Sport & Physical Activity Partnership (HSP) have established the brand Moving More, to encourage the use of our online activity finder. The Moving More activity finder is a platform that utilises open data to host thousands of activities taking place across Hertfordshire.
Open data is data that anyone can access, use and share. For sport and physical activity sessions, this involves publishing open data about what, where and when activities are taking place, to make it easier for people to find and book sessions.
This case study reflects on the process of supporting the Saracens Foundation, one of the largest delivery organisations in Hertfordshire, to utilize open data and have their sessions appear on Moving More.
Project Background
HSP developed the Moving More website (www.movingmore.co.uk), which includes the online activity finder, allowing everyone in Hertfordshire to find physical activity opportunities meeting their requirements.
We know that one of the biggest barriers to being physically active is that people do not know what is available to them – the activity finder tool has been created to overcome this by providing a 'one stop shop' that all members of the community, as well as professionals working with them, can search for local opportunities to be physically active.
The activity finder uses 'open data' to pull session details from existing online platforms, aiming to reduce the need to enter details onto multiple platforms. Open data is about making activities and sessions easier for participants to find, in the same way that it is simple to search and book a flight, hotel room, or order a takeaway. It involves activity deliverers sharing details, such as class times, locations and costs within Open Active compliant systems. The Activity Finder then pulls that information into one place so that everyone can find out what is available locally.
Being Open Active compliant simply means meeting the standards set out by Open Active, designed to ensure that in the sector we all have the same understanding and usage of data about activities. These standards set out how to describe, categorise and structure the data.
OpenActive is a community-led initiative with the ambition to help people in England get more physically active by using open data. The initiative is hosted by the Open Data Institute and run by a community of volunteers from across the physical activity sector, backed by grant funding from Sport England and DCMS (Digital, Culture, Media and Sport). The standards Open Active set, make it easier for different software systems in the sport and physical activity sector to connect and share data.
To maximise the impact of the Moving More Activity Finder, the platform must host sufficient activities for users to access. To achieve this, HSP are encouraging and working alongside activity deliverers in Hertfordshire to open the data of their sessions. Initially we have targeted the larger delivery organisations, offering support to help them open their data. This would subsequently lead to their sessions being hosted on Moving More.
One of the largest delivery organisations in Hertfordshire is the Saracens Foundation. Saracens have a wide range of activities taking place around the county. Having these sessions appear on Moving More was identified to help promote the activities to a wider audience for Saracens, while also developing the value of Moving More.
Implementation
Having attended an online training webinar that HSP ran alongside Played (our activity finder technology providers) regarding open data and the Moving More Activity Finder, staff at the Saracens foundation recognised the value of their sessions appearing on the platform could have. With support from HSP, the foundation started to explore how they could open the data of their sessions.
As Saracens were extremely keen to get their sessions on the platform immediately, we worked with them to upload all their activities using 'Open Sessions'. However, this meant additional work as they had to upload their paid for sessions on their own booking platform as well as onto Open Session. As such, we suggested they explore whether their current booking system was open data compliant or could be easily adapted to meet the OpenActive standards. To do this, we connected Saracens directly with OpenActive.
It transpired that the booking platform, Bookwhen, used by Saracens, could be easily adapted to become open data compliant. Saracens then worked with Bookwhen to open this data with their sessions then automatically appearing on Moving More. This process was extremely quick with their data being made open data compliant on the same day as the initial discussion.
For their free to attend sessions, the Foundation does not use the Bookwhen platform. Therefore, they continue to utilise Open Sessions to ensure these appear on Moving More. This simply involves uploading the sessions and making any changes through Open Sessions if required. Saracens have found that using the platform not only provides a 'quick simple way to push the message out there', but also saves on administration time. Providing a booking link through Open Sessions has meant their officers are not having to answer numerous phone calls and emails to give participants the session details or attendance options.
Inclusion
The greatest success of this project was more people becoming aware of the brilliant programmes Saracens Foundation deliver. Increasing this awareness provided additional opportunities for those with greater perceived barriers to participation to be active. The programmes that Saracens promoted through the Moving More activity finder included specific provision for those with a disability and older adults, two of HSP's key target audiences who we want to create opportunities for in Hertfordshire.
Partnerships
Saracens Foundation
Open Active
London Sport (Open Sessions)
Played
Bookwhen
Physical activity outcomes
Saracens have clearly benefitted from the free marketing provided by Moving More, increasing the number of attendees at their sessions. This should translate to greater participation in physical activity across Hertfordshire, clearly highlighting the benefit that utilising open data can have on increasing activity levels.
The following quote from Jess, at Saracens Foundation, summarises the impact this project has had:
Since opening up our data in Oct 2021 up until Jan 2023 we have seen clear growth in the majority of our Herts classes. For example our Watford L2D class at Wellspring Church has increased by 40% and our class in Potters Bar by 28%. All other classes have seen increase of at least 10% attendance. Whilst we recognise this could be due to a number of contributing factors, we are confident that opening our data has made a significant difference to this. Especially considering a post pandemic world where return to our classes for this more vulnerable demographic has been slow; the activity finder has played a part in reaching a new audience who have perhaps acknowledged the importance of being social and physically active post lockdown."
Learnings
Saracens noted that one of the positive learning points of using open data was that their sessions not only appear on Moving More but also on other activity finders. For example, as some of their sessions are London based, they appear on the London Sport activity finder, while their disability sessions appear on the Para Sport finder.
It was noted that Moving More pulls sessions from outside of the county borders of Hertfordshire. The Foundation has experience of their participants being willing to travel beyond perceived borders, so were pleased the activity finder included neighbouring activities.
Another area Saracens highlighted as useful, were the reminders they received through Open Sessions. These reminders are sent if a user does not log into their account for six weeks. This ensures the sessions appearing on activity finders are up-to-date and still live. Receiving these reminders encouraged Saracen's staff to check the information for each session was correct.
One challenge we were unable to support Saracens to overcome, was enabling data on their Bookwhen booking platform when listed as 'courses' to be pulled on to Moving More. It was identified that the supplier providing the data to Open Active, was not pulling the course data across despite Saracens inputting this to the feed (essentially there was a break in the data chain). Although we were unable to resolve the issue, this was passed onto Played. Played are now looking into how this issue could be overcome in the future, including developing their own platform.
Sustainability
Saracens Foundation are currently in the process of exploring alternative booking sites to Bookwhen to come in line with Saracens Corporate who have switched to Ticketmaster. The Foundation team have stipulated that any new platform they move to must be open data compliant. This truly highlights the benefits they have seen of using open data and appearing on Moving More.
HSP will continue to support Saracens with any queries they may have around open data and are keen to work with any other activity deliverers interested in how they can open their data.
Sign up for our General Newsletter...
Receive the latest updates to your inbox.
---
Sign up for our Quarterly Funding Newsletter…
Receive the latest funding opportunities to your inbox.
---
Funding Newsletter
Our Funding Newsletter keeps you up to date with all the latest news and funding pots available.
---
Get in touch…
If you have a generic question please email the Herts Sport & Physical Activity Partnership team: hspinfo@herts.ac.uk